HONG KONG, Nov 21, 2023 – (ACN Newswire via SeaPRwire.com) – The 13th edition of the Asian Logistics, Maritime and Aviation Conference (ALMAC) 2023, jointly organised by the Government of the Hong Kong Special Administrative Region (HKSAR) and Hong Kong Trade Development Council (HKTDC), commenced today (21 November) at the Hong Kong Convention and Exhibition Centre.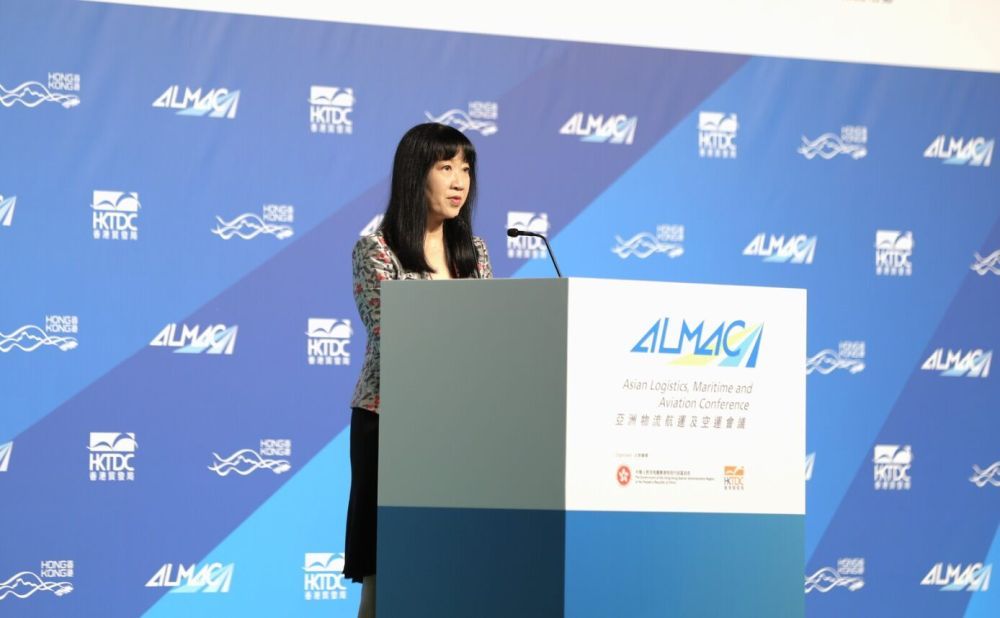 This annual gathering for the logistics, maritime and aviation sectors attracts industry professionals from around the world. Themed Future-proofing Supply Chains: Diversification – Decarbonisation – Digitalisation, the conference draws nearly 70 speakers to share their insights in 20 forums, fostering exchange and discussion on industry developments. Fu Xuyin, Vice Minister of the Ministry of Transport of the People's Republic of China delivered the Keynote Address in person, and Financial Secretary of the HKSAR Government Paul Chan was the Guest of Honour and delivered Opening Remarks.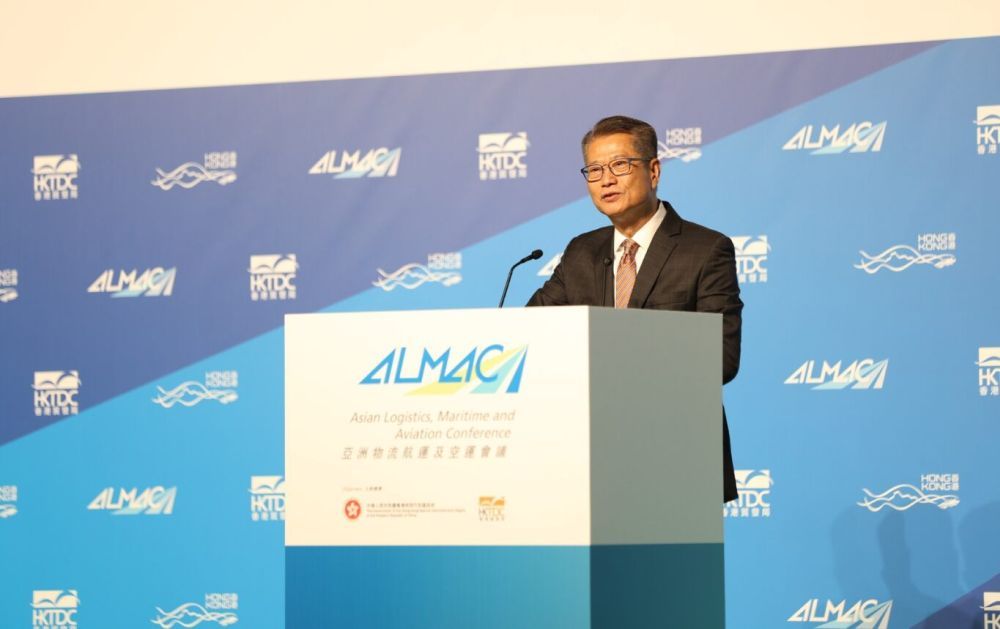 Welcoming participants, Margaret Fong, Executive Director of the HKTDC, said: "With collaboration the lynchpin of the success of the logistics, maritime and aviation industries, all sectors of society must come together to address supply chain vulnerabilities. Industry players, supply chain management service providers and shippers from all over the world once again gather in Hong Kong for this annual event, underlining the city's status as a key logistics, maritime and aviation hub. ALMAC highlights the myriad of opportunities arising from increased regional connectivity, with a focus on the Guangdong-Hong Kong-Macao Greater Bay Area (GBA) and Regional Comprehensive Economic Partnership (RCEP) as well as the development of railways connecting China to Europe. In light of the importance of greener, more sustainable supply chains today, industry leaders will discuss the opportunities and challenges that come with reducing emissions across supply chains as well as the circular economy. We also have sessions on how you can better integrate sustainability into your business operations."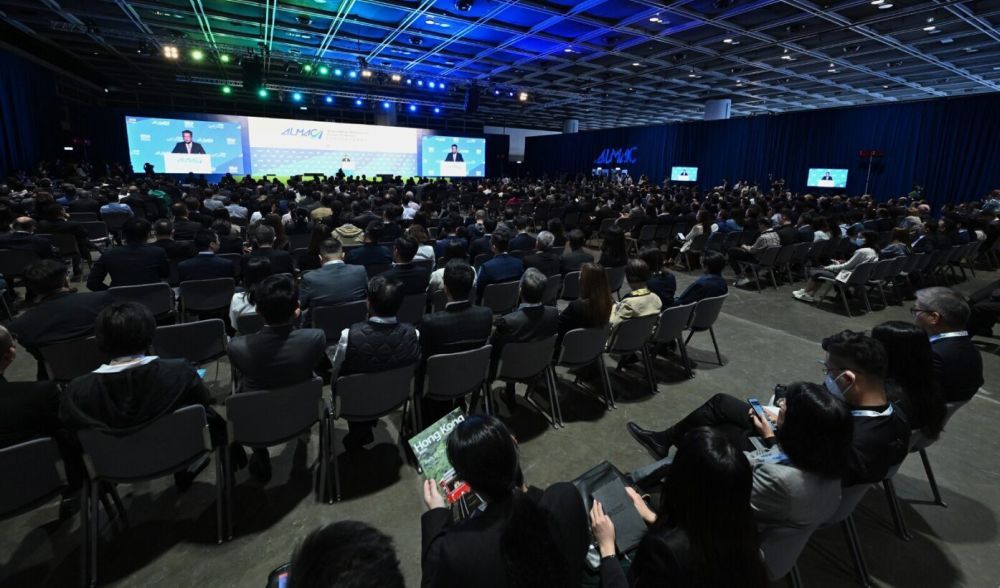 In his speech, Mr Chan, the Financial Secretary, mentioned: "There will be more business with the ASEAN (Association of Southeast Asian Nations), Middle East and indeed the Belt and Road countries. In other words, the demand for logistics, maritime and aviation services with and within this region will rise rapidly. The trade figures published by China and economies in these regions have demonstrated such a clear trend. And Hong Kong will remain committed to our super-connector role and be a platform providing high value-added logistics, maritime, aviation, financial and risk management services. We will continue to be a steadfast supporter of free trade and multilateralism, advocating for the reduction in trade barriers, and the free flow of goods and services, people and capital."
Reshaping global supply chains: accelerating diversification
Supply chains are essential for trade and business development. In recent years, global geopolitical factors, freight supply imbalances, surging transportation costs and labour shortages have challenged the industry, highlighting the need to establish people-centric, innovation-driven, collaborative and sustainable supply chains executed in real time. RCEP has created the world's largest free trade area, contributing to the consolidation and strengthening of regional industrial supply chains.
Prominent industry leaders, including Gladis Araujo, Former Global Supply Chain Strategy Vice President of at Mattel Inc and Business Partner & Chief Supply Chain Officer at Prodensa Group, and Phil Showering, Chief Supply Chain Officer at Ghassan Aboud Group and Chief Executive Officer at Gallega Global Logistics, discussed global supply chain challenges and potential under the theme Driving Global Economic Growth through Supply Chain Transformation. During the session, Mr Showering said: "Pandemic has pushed all the industry stakeholders to change and prioritise collaboration for the first time. Work with all kinds of suppliers and ports to develop new trade lines, as well as with government entities, and with countries. We can facilitate collaboration through electronic trade, breaking down new barriers."
As global trade evolves, supply chains continue to diversify, prompting businesses to actively recalibrate and decentralise supply chain networks. Adeline Franger Chouraqui, CEO, CMA CGM Greater China; Thomas Kowitzki, Vice President, Global Head of China Rail, DHL Global Forwarding and Semyon Pak, Managing Director for International Business and Member of the Management Board, Kazpost JSC, shared insights at the Power Dialogue session Spotlight on Asia: Reshaping the Global Supply Chains. They explored cooperation in areas such as RCEP, the GBA, railway transportation and multimodal transportation, emphasising the need to strengthen regional connectivity.
Digital transformation fortifies Hong Kong's shipping, aviation hub status
The Policy Address by HKSAR Chief Executive John Lee last month presented several recommendations to consolidate Hong Kong's position as an international shipping centre and aviation hub. These included establishing a smart port to strengthen competitiveness by setting up a port community system to facilitate the flow and sharing of data among operators and other stakeholders in shipping, ports and logistics.
International technology company representatives, including Andrés de León, Chief Executive Officer, HyperloopTT; Rachelle Woodsford, Global Head of Strategic Customers, Dronamics; Kyongsoo Noh, Chief Operating Officer, Seadronix Corp; and Nathan Zeng, CFA, Senior Director of Global Technology Services, Hai Robotics, discussed revolutionary solutions and cutting-edge technologies driving the modernisation of logistics and intelligent supply chains.
Challenges and opportunities of green transformation
As the International Maritime Organization, under the United Nations, set the net-zero target for carbon emissions from international shipping at 2050, green business has become an irreversible trend. Peter Hui, Vice Chairman, Textile Council and Willy Lin, Chairman, Hong Kong Shippers' Council, will delve into implications of impending carbon taxes and other environmental, social and governance (ESG) measures during tomorrow's SCM & Logistics Forum.
Shippers – including industries from various sectors in apparel, sports, electronics and e-commerce – join this year to gain insight into innovative logistics solutions. At tomorrow's Shippers' Forum – themed E-commerce Logistics and Fulfillment – Lai Tze Siung, Chief Logistics Officer, Pomelo Fashion, Ma Wei, General Manager of JD Logistics Hong Kong Express Business and Mao Lingke, General Manager of Air Freight Department, Cainiao Global Supply Chain, will present best practices on e-commerce logistics and fulfillment, covering such areas as warehouse optimisation, last-mile delivery, supply chain traceability and visibility, to empower businesses to streamline operations and stay competitive in the e-commerce landscape.
Facilitating business networking is a key focus point for the HKTDC and is an important aspect of this event, enabling collaboration and mutual success across various industries. The exhibition segment is also a conference highlight as nearly 100 exhibitors showcase cutting-edge logistics and supply chain solutions from around the world. The inaugural Logtech Salon will display robots, artificial intelligence systems and data systems tailored for the industry, giving insiders valuable insights into developments and applications of innovative technology in the field.
ALMAC: https://www.almac.hk/main/en/
ALMAC programme: https://almac.hktdc.com/conference/almac/en/programme
ALMAC speaker list: https://almac.hktdc.com/conference/almac/en/speaker
Photo download: https://bit.ly/3MUDI0R
Media Enquiries
Please contact Raconteur Limited:
Molisa Lau, Tel: (852) 6187 7786, Email: molisalau@raconteur.hk
Betsy Tse, Tel: (852) 9742 7338, Email: betsytse@raconteur.hk
HKTDC's Communications & Public Affairs Department:
Clayton Lauw, Tel: (852) 2584 4472, Email: clayton.y.lauw@hktdc.org
About HKTDC
The Hong Kong Trade Development Council (HKTDC) is a statutory body established in 1966 to promote, assist and develop Hong Kong's trade. With 50 offices globally, including 13 in Mainland China, the HKTDC promotes Hong Kong as a two-way global investment and business hub. The HKTDC organises international exhibitions, conferences and business missions to create business opportunities for companies, particularly small and medium-sized enterprises (SMEs), in the mainland and international markets. The HKTDC also provides up-to-date market insights and product information via research reports and digital news channels. For more information, please visit: www.hktdc.com/aboutus. Follow us on Twitter @hktdc and LinkedIn
Copyright 2023 ACN Newswire via SeaPRwire.com.