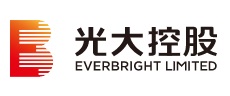 HONG KONG, Aug 25, 2023 – (ACN Newswire via SEAPRWire.com) – On 25 August 2023, China Everbright Limited ("CEL" or the "Company", stock code: 165.HK) announced its interim results for the six months ended 30 June 2023 ("the reporting period").
Financial Highlights of 2023 Interim Results
— The overall operating revenue was HK$1.54 billion, representing a steady increase in overall operating results
— Profit attributable to shareholders of the Company was HK$313 million, realising a turnaround from loss to profit.
— Fund raising continued and total AUM reached approximately HK$154.8 billion.
— Diversified exits achieved a cash return of approximately HK$3.244 billion
— Maintained strong liquidity with cash and cash equivalents of approximately HK$10.406 billion and unutilised bank facilities available for use of approximately HK$10.222 billion.
— Maintained dividend with interim dividend: HK$0.15 per share
In the first half of 2023, confronted with the challenges of a volatile and intricate global financial environment, CEL steadily adjusted its business strategy, accelerating the Company's transformation and development. With a rebound in the capital market, the performance of the fund management business improved significantly and investment returns markedly increased, driving the steady increase in the Company's overall operating results. During the reporting period, CEL achieved an overall operating revenue of HK$1.54 billion, and the profit attributable to shareholders of the Company was HK$313 million, representing a significant elevation from the same period last year and marking a turnaround from a loss to a profit.
During the reporting period, CEL continued its fundraising efforts and raised new funds of HK$1.302 billion. CEL's total assets under management (AUM) reached HK$154.8 billion with 78 funds. The Company's diversified exit channels resulted in good returns, with a total capital return of HK$3.244 billion from the exit business.
To share the fruits of the Company's development with shareholders and investors, the Board of Directors declared interim dividend of HK$0.15 per share for 2023. (2022 interim dividend: HK$0.15 per share).
Business Highlights of 2023 Interim Results
1. Fund Management Business
In the first half of 2023, CEL reinforced its management in fundraising, investment, management and exit business, strengthened its internal control, and continued to improve its risk-prevention ability to achieve a gradual transition into high-quality development and maintain its leading market position in the field of fund management in China.
Fundraising proceeds steadily. Despite fundraising difficulties in industries, CEL Yixing FoFs was newly established and raised new funds of HK$1.302 billion. The new fund will mainly focus on industries including energy conservation, environmental protection, integrated circuit, and new energy, with a view to serving the economic development of the Yangtze River Delta region.
Capture investment opportunities prudently. During the reporting period, CEL maintained a prudent attitude and invested in key projects including Grit Science and Reforgene Medicine.
Gain remarkable income from exit business. There was a capital return of HK$3.244 billion in total from the exit business in key projects including ASR Microelectronics, Googut, Three's Company Media, Ambrx, and Rici Healthcare, realising an income of approximately HK$1.232 billion against costs, contributing good investment returns and cash inflow for CEL.
2. Key Investee Companies
CALC grows steadily. Since the end of 2022, the number of CALC's aircraft increased by 13 to 189, and now consists of 162 owned aircraft and 27 managed aircraft. CALC's owned and managed aircraft are leased to 42 airlines in 20 countries and regions.
Everbright Senior Healthcare continues improving competitiveness. It constantly optimised the three-level elderly service model featuring institutional, community-based, and home-based elderly services, improved the ability of "Medical + Senior Healthcare", "Insurance + Senior Healthcare" and "Service + Senior Healthcare". It has 190 institutional and community service centers covering over 50 cities across the country, forming a deployment covering the Beijing-Tianjin-Hebei region, Yangtze River Delta, and Chengdu-Chongqing Economic Circle, with more than 32,000 beds under management.
Terminus achieves highly industry recognition. Terminus actively promoted market expansion, focused on high-growth business opportunities, and comprehensively enhanced its overall strength. During the reporting period, in collaboration with The Hong Kong University of Science and Technology (Guangzhou), the "Digital World" Joint Research Center was established to advance major scientific research projects and applications in the field of Artificial Intelligence of Things (AIoT). Terminus received multiple honours and has been widely recognised in the industry, including being awarded the "2023 AIGC Application Scenario Innovation Top 50" by EqualOcean.
3. Rich Resource Reserves
Retain sufficient liquidity reserve. At the end of June 2023, CEL had cash and cash equivalents of approximately HK$10.406 billion and unutilised bank facilities available for use of approximately HK$10.222 billion, representing a sufficient liquidity condition.
Increase the coverage depth of technology innovation resources. The incubator at China Everbright Hong Kong Innovation Centre hit and beat the target earlier than expected by introducing six new enterprises and attracting the first foreign enterprise.
Serve key regional development. CEL carried out in-depth overall planning for the Beijing-Tianjin-Hebei region, the Yangtze River Delta and the Guangdong-Hong Kong-Macao Greater Bay Area, increased investments in real economy, supported and served major national strategies, and served the domestic and international "dual circulation" actively.
4. Continuous Improvement of Environmental, Social and Governance
Fulfil social responsibilities. CEL assisted in launching the "Millions of Youngsters in China and Thousands of Doctors in the Divine Land" programme. The Company also participated in the HKSAR's "Strive and Rise Programme" for youth development and aims to expand the horizon of Hong Kong's youth through the promotion of arts and culture.
Improve ESG management policy on an ongoing basis. CEL issued separate and self-contained ESG reports to disclose information in relation to responsible investment and TCFD. CEL closely followed changes in the industry and was rewarded with a continuous increase of MSCI ESG rating with the latest score of 5.2.
Improve the Company's management policy on an ongoing basis. CEL continued improving the institutional construction of funds establishment and management to promote an operation in compliance with laws and regulations on an ongoing basis. CEL addressed external risk-related issues and strengthened risk prevention and review, and organised training sessions on new regulations for the private equity fund industry to raise awareness about operating in compliance with laws and regulations.
Looking ahead to the second half of 2023, with continued coordinated efforts in macroeconomic policies and the sustained recovery of the economy, there will be significant resilience and potential for development. CEL will insist on the general principle of ensuring stability and promoting high-quality development as a cornerstone, while giving priority to performance in order to continuously improve the core competitiveness of private equity investments.
In terms of fundraising, CEL will develop fund products with a focus on advantageous industries, laying a foundation for the growth of its asset management portfolio and revenue enhancement. In terms of investments, the Company will focus on specialised industries with competitive advantages, particularly technological innovation companies, and strictly select specialised and new enterprises, consumer goods and environmental companies. CEL will continue to strengthen post-investment management and build solid lines of defence against risks to ensure investment projects are "clear, manageable and rewarding". In terms of investment exit, the Company will continue to exit expeditely with better strategies.The Company will continue to increase efforts to exit from existing investment projests through M&A, transfer and IPO, so as to recover funds.
Mr. Zhang Mingao, Executive Director and President of China Everbright Limited, said: "In the first half of 2023, there was steady recovery in the Chinese economy and a significant upturn. CEL upheld a firm development confidence, steadily adjusted business strategies and accelerated transformation and development. The overall operational performance stabilized and rebounded, successfully achieving a turnaround of losses into profits. Going forward, CEL will focus on developing the private equity investment management market and maintaining its strategic focus on long-term investments while continuing to deploy our specialized industries with unique strengths. CEL will seize the fundamentals of Chinese economic recovery, firmly grasp the period with opportunities brought by the industrial policy adjustments and proactively push forward business transformation to optimize the full-chain equity investment system of 'fundraising, investment, management and exit', and achieve high-quality development of the cross-border asset management market to bring long-term sustainable growth returns to shareholders and investors."
For enquiries, please contact:
Citigate Dewe Rogerson
Samantha Wang
Email: samantha.wang@citigatedewerogerson.com
Tel: +852 3103 0125
April Tang
Email: april.tang@citigatedewerogerson.com
Tel: +852 3103 0105
Copyright 2023 ACN Newswire. All rights reserved. (via SEAPRWire)