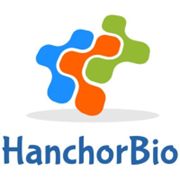 TAIPEI, TAIWAN and SAN FRANCISCO, CA, Apr 17, 2023 – (ACN Newswire via SEAPRWire.com) – HanchorBio Inc., a global clinical-stage biotechnology company developing innovative immuno-biomedicines, announced today that the US. Food and Drug Administration (FDA) has cleared its investigational new drug (IND) application to initiate a multi-regional clinical trial of its independently-developed novel drug candidate, HCB101, for the treatment of patients with advanced solid tumors or relapsed and refractory non-Hodgkin lymphoma.
Scott Liu, Ph.D., Founder, Chairman, and Chief Executive Officer of HanchorBio, commented, "Although there is demonstrated history of PD-1/PD-L1 immune checkpoint inhibitors showcasing strong efficacy in a variety of cancers and significantly improved the prognosis of certain cancer patients, there is a large percentage of cancer patients who are either refractory to these immunotherapies or develop resistance. HCB101 is our independently-developed leading candidate to block the "do not eat" signal from the SIRPa-CD47 pathway, sufficiently eliminating tumor cells by macrophage while exhibiting excellent safety profile in our preclinical studies. The FDA clearance of our first IND marks a significant milestone for HanchorBio and demonstrates our team's continuous focus and commitment to bringing novel immunotherapies to patients with significant unmet need."
"Based on our studies in 15 murine xenograft tumor models of solid and hematological malignancies, HCB101 has demonstrated superior anti-tumor efficacy, both as monotherapy and in combination with other agents. The advantage is even more apparent when comparing HCB101 with other agents targeting the same pathway currently being investigated in clinical trials," said Sean Juo, Ph.D., President and Chief Scientific Officer of HanchorBio. "Unlike other CD47-blocking agents, HCB101 exhibits excellent safety profiles in the repeat-dose cynomolgus monkey toxicology studies, as no abnormality of RBC or platelet levels were observed. It is an important safety factor for differentiation. I look forward to advancing the clinical development of HCB101 and continuing the focus on patient-centric research and development to hopefully bring novel treatments with clinically meaningful benefits to patients as early as possible."
About HCB101
Using structure-guided protein design and engineering supplemented with relevant screening technologies, HCB101 is an engineered extracellular domain of SIRPa fused to the Fc region of IgG4. HCB101 triggers phagocytic activity of the macrophages by blocking the "do not eat" signal between macrophages and tumor cells. Based on the extensive in-vitro and in-vivo preclinical data, HCB101 is potentially a safer and more potent biologic than the anti-CD47 monoclonal antibodies and SIRPa fusion proteins currently being investigated in clinical trials. Furthermore, quantitative RNA transcriptional analysis indicated that HCB101 triggered distinct gene expression profiles inside the tumor and in the tumor microenvironment comparing to other relevant clinical candidates, suggesting that HCB101 might exhibit unique mechanisms of action.
About Multi-Regional Clinical Trial of HCB101
HCB101-101 is a multi-regional, multi-center, open-label, dose-finding, first-in-human (FIH) study of adults with advanced solid tumors or relapsed and refractory non-Hodgkin lymphoma in the United States and Taiwan. The purposes of the study are to evaluate the safety, tolerability, pharmacokinetics, and clinical anti-tumor activity of weekly HCB101 intravenous injections. The HCB101 IND is on track being reviewed by the Taiwan FDA.
About HanchorBio
Based in Taipei, Shanghai, and San Francisco Bay Area, HanchorBio is a global clinical-stage biotechnology company focusing on immuno-oncology. The Company is led by an experienced team of pharmaceutical industry veterans with proven track-record of success in biologics discovery and global development to transcend current cancer therapies. Committed to reactivating the immune system to fight against diseases, the proprietary Fc-based designer biologics (FBDB(TM)) platform enables unique biologics with diverse multi-targeting modalities to unleash both innate and adaptive immunity to overcome the current challenges of anti-PD1/L1 immunotherapies. The FBDB(TM) platform has successfully delivered proof-of-concept data in several in vivo tumor animal models. By making breakthroughs in multi-functional innovative molecular configurations in R&D and improving the manufacturing process in CMC, HanchorBio develops transformative medicines to address unmet medical needs. For more information, please visit: www.HanchorBio.com or follow us on LinkedIn at www.linkedin.com/company/hanchorbio-inc
Contact Information
Scott Liu
Founder, Chairman and CEO
scott_liu@hanchorbio.com
Yi Du
Sr. Director of Business Development
yi_du@hanchorbio.com
SOURCE: HanchorBio Inc
Copyright 2023 ACN Newswire. All rights reserved. (via SEAPRWire)