HONG KONG, Oct 29, 2023 – (ACN Newswire via SeaPRwire.com) – The 25th Hong Kong International Lighting Fair (Autumn Edition), organised by the Hong Kong Trade Development Council (HKTDC), runs until tomorrow (30 October) at the Hong Kong Convention and Exhibition Centre. Rapid technological advancements have made smart lighting easily accessible, including artificial intelligence-powered sensing systems, creating immense opportunities. Recognising this, the exhibition hosted two Connected Lighting Forums, themed Unlocking New Realms in Connected Lighting (27 October) and Smart Lighting for Healthy Living (28 October). Several lighting brand representatives and industry leaders discussed technological developments, the newest opportunities in lighting, human-centric healthy lighting and its sustainable development.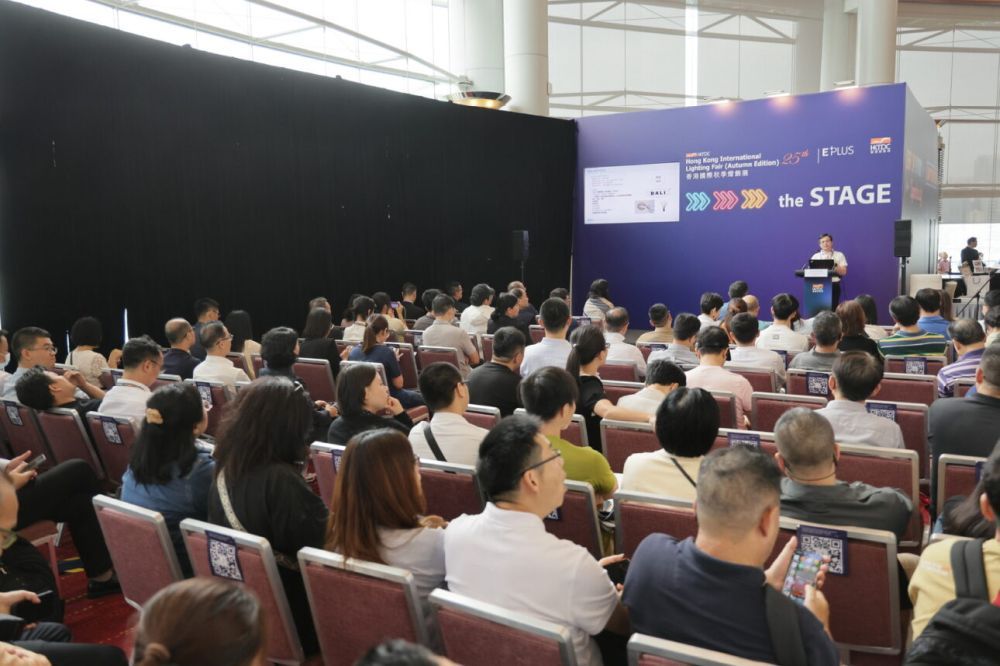 Cross-platform smart home connectivity protocol revolutionises smart lighting
The forum held on 27 Oct invited such authorities as Mona Xiong, Board Member & Marketing Committee Member, Connectivity Standards Alliance; Head of Ecosystem Partnership, Tuya Smart, and Finn Chen, Vice Team Leader, Connectivity Standards Alliance Member Group China (CMGC); CEO, Longan Link Tech Co., LTD. to discuss smart home trends and innovations.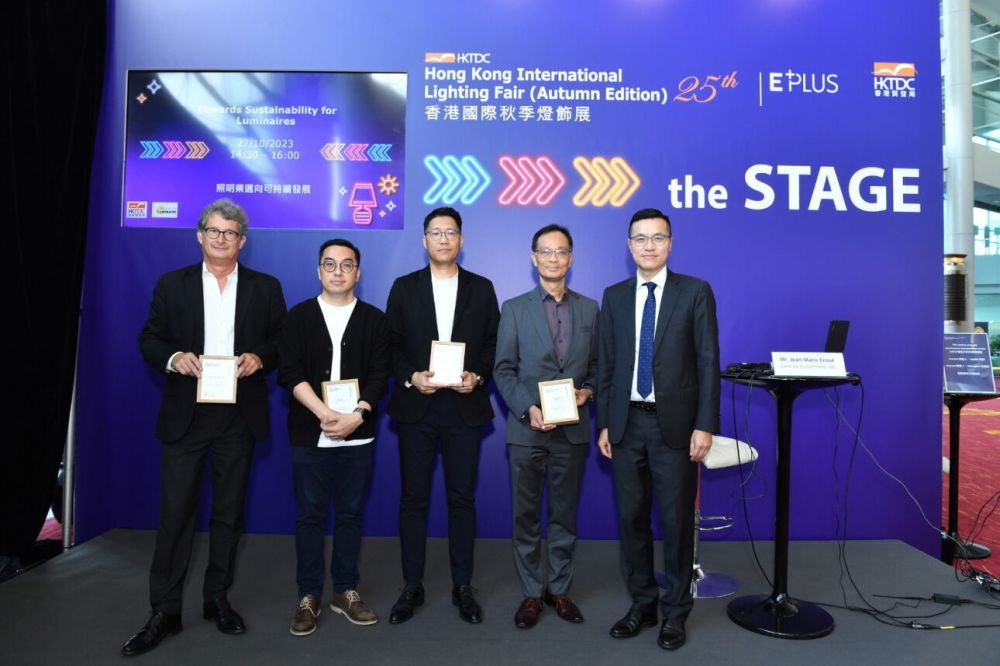 Ms Xiong introduced the Connectivity Standards Alliance's cross-platform smart home device standard and connectivity protocol Matter. The standard brought a new landscape to the smart home and lighting industry as it supported the operation of smart home devices on Wi-Fi, Thread, and Ethernet networks and was compatible with existing products and ecosystems. Matter had received support throughout the value chain, from chip vendors to service providers, providing interoperable devices and platforms for various suppliers. Before the Matter rollout users would typically need to download different applications to control various devices but the new standard  had brought innovative changes and completely solved this problem. With "Matter", users may control their home using a single or multiple applications of their own choice.  Matter-based smart lighting and smart home development was a prevailing trend.
Matter had benefited from the contributions of more than 300 member companies, who had shared their mature technologies, best practices, business models and ongoing support. Matter has collaborated with multinational companies such as Google, Amazon, Apple, LG, Samsung, and Tuya Smart. And since October last year Matter had recorded over 23,660 downloads and certified more than 1,850 products or software components, reflecting the rapid development of interconnected smart technology and demonstrating unlimited business opportunities.
During the forum Finn Chen also pointed out that Matter ensured interoperability across major ecosystems in the global market, benefiting both users and retailers. The standard had a unified data model and shared user interface. Matter also permitted external control without relying on the cloud or accounts. He emphasised that Matter let people finally "truly own their own smart homes". Matter was applied mainly in smart home development, he said, hoping that its potential would not be confined to smart home lighting. He envisioned Matter being widely used in different locations and outdoor settings as well.
Potential and opportunities from integrating smart lighting with artificial intelligence
The forum held on 28 Oct delved into environmental lighting and AIoT (Artificial Intelligence of Things) innovations, while exploring the potential of DALI (Digital Addressable Lighting Interface) in the IoT era and application of SILA-PLC (Shanghai Pudong Intelligent Lighting Association-Power Line Communication) smart lighting to illuminate a healthier future.
Dr Qiao Yuan, Director, SILA Intelligent Lighting Designer Committee; Vice President, Fudan Planning and Architectural Design Institute, said the design and development of intelligent and smart lighting were becoming increasingly diverse and inspiring. The field embodied the trend of balancing aesthetics and sustainable development, linked by artificial intelligence and aligned with smart city development. The field presented numerous opportunities and the lighting industry needed to keep up with increasingly diverse smart technology developments. Giving one example, he said that should vehicle driving technology become completely autonomous, road lighting technology would undergo ground-breaking changes. He also believed the advancement of artificial intelligence and LED technology would bring about significant changes as the two technologies complemented each other, leading to endless opportunities and driving forces.
Dr Feng Huang, Chair, DALI Alliance China Focus Group; Chief Expert, Standard and Regulation, Signify (China), said application of DALI wired intelligent lighting control system was simple and stable. However, as it evolved, DALI technology that was initially developed only for dimming had expanded to incorporate new technologies equipped with rich IoT (Intelligence of Things) data. DALI would also advance to different technical levels, including connecting with the IoT connectivity protocol of Matter, enabling seamless connectivity between different devices. DALI would also combine with Thread to achieve more efficient, flexible and intelligent lighting control.
Angelica Hsu, Deputy Secretary, SILA; CEO, Liteputer Technology, also said SILA-PLC technology represented a leap forward in the industry and smart lighting would expand its connections and integration between wired and wireless. Zhijun Li, Chairman, Shanghai Pudong Intelligent Lighting Association, predicted that integrating lighting and health lighting with artificial intelligence presented boundless potential. He hoped the perceptual capabilities in lighting systems and vertical applications of AIGC (Artificial Intelligence Generated Content) could be fully implemented. He emphasised the importance of understanding big data analysis in the lighting industry and pushing applications to new horizons.
Lighting industry moves towards sustainable development to illuminate a green future
At the forum Towards Sustainability for Luminaires (27 Oct), four guests shared insights on sustainable development of lighting. Jean-Marie Croué, Délégué Général of Syndicat du Luminaire-GIL, explained the concepts and applications of life cycle assessment (LCA), environmental product declarations (EPD), and the repairability index. Frankie Tsang and Eric Shiu, Associate Directors, TinoKwan Lighting Consultants Ltd, gave perspectives on balancing aesthetics and sustainability in lighting design and showed how aesthetics and environmental considerations could go hand in hand in lighting design. Franklin Yu, Director, Hong Kong Green Building Council; Founder & Director, Singular Studio Limited, discussed key points in lighting design for green cities, emphasising the need for balanced considerations of economics, environment and socio-cultural aspects in every lighting design to achieve genuine sustainability.
The Autumn Lighting Fair debuted the Connected Lighting Zone this year, highlighting smart and IoT-enabled lighting solutions from more than 20 renowned international companies and brands, including Leedarson, Midea, Snappy, Quectel, as well as members of DALI Alliance and Shanghai Pudong Intelligent Lighting Association
Photo Download: https://bit.ly/46JHF0i
Media enquiries
The HKTDC's Communications and Public Affairs Department:
Snowy Chan, Tel: (852) 2584 4525, Email: snowy.sn.chan@hktdc.org
The HKTDC's Media Room: http://mediaroom.hktdc.com/en
About HKTDC
The Hong Kong Trade Development Council (HKTDC) is a statutory body established in 1966 to promote, assist and develop Hong Kong's trade. With 50 offices globally, including 13 in Mainland China, the HKTDC promotes Hong Kong as a two-way global investment and business hub. The HKTDC organises international exhibitions, conferences and business missions to create business opportunities for companies, particularly small and medium-sized enterprises (SMEs), in the mainland and international markets. The HKTDC also provides up-to-date market insights and product information via research reports and digital news channels. For more information, please visit: www.hktdc.com/aboutus. Follow us on Twitter @hktdc and LinkedIn
Copyright 2023 ACN Newswire via SeaPRwire.com.