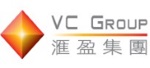 HONG KONG, Mar 30, 2023 – (ACN Newswire via SEAPRWire.com) – Value Convergence Holdings Limited ("VC Holdings", together with its subsidiaries, the "Group"; Stock Code: 0821.HK), a well-established and one-stop financial services institution in Hong Kong, is pleased to announce its annual results for the year ended 31 December 2022 ( the "Year"). During the Year, the Group sought to expand its asset management business to enhance its core competence in the industry, and launched virtual asset sales and marketing business to diversify its business development.
During the Year, the world economy was perilously close to recession overshadowed by the lingering impacts of Coronavirus Disease 2019 ("COVID-19" or "the pandemic"), escalating geopolitical tensions between regions and tightening central bank monetary policies, leading to a gloomy and uncertain outlook of Hong Kong financial markets. With the challenges presented in global and Hong Kong financial market, the Group's consolidated revenue decreased by about 19.1% year-on-year to approximately HK$73.3 million (2021: approximately HK$90.6 million). The Group recorded a loss for the year attributable to owners of the Company of approximately HK$178.1 million (2021: Profit for the year attributable to owners of the Company of approximately HK$15.2 million). It was mainly attributable to decrease in revenue, coupled with net realised and unrealised loss in financial assets at fair value through profit or loss of approximately HK$171.7 million against net realised and unrealised gain of approximately HK$32.9 million for last year. Basic loss per share from continuing and discontinued operations was HK8.57 cents (2021: Basic earnings per share from continuing and discontinued operations of HK0.81 cents).
Mr. Peter Fu, Chairman and Executive Director of Value Convergence Holdings Limited, said, "The year was a tumultuous one for global capital markets, marked by significant and intensifying volatility. Sluggish economic environment and escalating uncertainty was witnessed in both global and Hong Kong financial markets. Under this backdrop, we took further steps to enhance our core competence in the industry. Following the establishment of a professional sales and marketing team to broaden our sales channels, we also formed strategic cooperation agreements with large enterprises, notably those in the tech sector."
Business Overview
Financial Service Business
The financial service business remained the Group's core business during the Year and contributed approximately 96.8% of the Group's total revenue. Amid the deterioration of the economic environment, the segmental revenue decreased approximately 21.4% year-on-year to approximately HK$71.0 million (2021: approximately HK$90.3 million). During the Year, the Group continued to offer local and overseas securities trading, derivatives and trading in other structured products, placements, underwriting and margin financing through VC Brokerage Limited ("VC Brokerage"), and financing services through VC Finance Limited ("VC Finance"). In addition to continuously acting as a placing agent and underwriter for Hong Kong-listed companies' fundraising activities. the Group continued to offer corporate finance advisory services, including mergers and acquisitions advisory through VC Capital Limited ("VC Capital") and company secretarial services through VC Corporate Services Limited ("VCCS").
Proprietary Trading Business
In line with the underperforming global and Hong Kong stock markets, the Group recorded a segmental revenue of approximately HK$250,000 during the Year, representing a 12.0% year-on-year decrease (2021: approximately HK$284,000). As at 31 December 2022, the Group held equity securities listed in Hong Kong worth approximately HK$300.6 million as financial assets for trading (31 December 2021: HK$423.5 million).
Sales and Marketing of Virtual Asset Business
While maintaining the development of its traditional financial service businesses, the Group has also been actively seeking diversified business development opportunities and identifying new revenue growth engines to expand its portfolio. The Group kick started its virtual assets sales and marketing business in December 2021, and has since benefited from significant effort and resources to expedite its development.
During the Year, the Group continued to enhance its collaboration with Tencent and became one of its selected partners. The Group also commenced a collaboration with the distributor of Microsoft products in Hong Kong, involving sales of Xbox-related virtual assets.
Outlook
Looking ahead, after years of macroeconomic and geopolitical turmoil, global stock markets are expected to remain gloomy in 2023. On a positive note, a slower pace of interest rate rises followed by a gradual cooling of inflation, coupled with China's recent border reopening, will provide a more favourable environment for fundraising and pave a way for an economic rebound in the Greater China region.
To expedite development of the financial services business, the Group obtained shareholders' approval of acquiring Anli Asset Management Limited and Anli Investment Fund SPC in March 2023, following by the proposed acquisition in November 2022. The acquisition is expected to help the Group enlarge its customer base, expand its asset management business and improve the quality of its asset management services, thus enhancing the Group's core competence.
Besides, while enhancing strategic collaborations with partners, especially tech giant Tencent, the Group will allocate more resources to its virtual asset business in order to drive syncretistic effects among its businesses, as well as enhancing the profitability and market share of the business segment. It will also explore trends in virtual asset markets to drive its virtual asset marketing, intellectual property collaboration and marketing cooperation development.
Mr. Fu concluded, "To broaden our revenue streams and tap new growth drivers for sustainable development, the Group will adopt a business strategy of steadily expanding its financial operations and virtual asset business. The Group will also elevate service quality and provide premium financial offerings to its customers at competitive prices, at the same time expanding its scale and broadening the scope of its services by identifying suitable acquisition and investment targets, in order to maintain its competitiveness in the market. Leveraging our solid experience and all-rounded portfolio of financial products and services, we will continue to create the greatest possible value for our shareholders and investors."
About VC Holdings Limited
Value Convergence Holdings Limited (Stock code: 0821.HK) was listed on the GEM board of Hong Kong Stock Exchange in 2001, and completed transfer of listing to the Main Board in 2008. Being a well-established financial services group committed to delivering premier financial services and products in the Great China region, the Group's services include (i) provision of financial services comprising securities and options brokering and dealing, financing services, corporate finance and other advisory services, asset management and insurance brokerage; (ii) proprietary trading; and (iii) sale and marketing of virtual assets.
For more details, please visit www.vcgroup.com.hk.
Copyright 2023 ACN Newswire. All rights reserved. (via SEAPRWire)