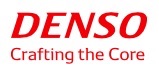 TOKYO, May 9, 2023 – (JCN Newswire via SEAPRWire.com) – DENSO Corporation accepted the IEEE Corporate Innovation Award during a May 5 ceremony in Atlanta. IEEE,(1) the largest international association for electrical and electronic engineering, awarded DENSO for developing the QR Code(2) and spreading its use globally, enabling the world to benefit from its numerous capabilities.
From left, IEEE President-Elect Thomas Coughlin, DENSO President and CEO Koji Arima, IEEE President Saifur Rahman
The IEEE Corporate Innovation Award, one of the most prestigious technical awards in the world, is presented to organizations that have made a significant global impact with innovative technologies and products and contributed to the development of electrical and electronic engineering.
The QR Code was developed in 1994 by DENSO's applied equipment engineering group (currently DENSO WAVE) as an easy-to-read code that can store large amounts of information. The innovative two-dimensional code can store about 200 times more information than barcodes and can be read at high speed. DENSO started to use the code mainly for inventory management at its manufacturing plants, and later made the patent available free of charge, allowing it to spread globally. In the early 2000s, the QR Code became more familiar to the general public as the use of mobile phones with cameras grew. Today, it is widely used in many daily life applications, including electronic tickets and cashless payments. In 2020, the QR Code was recognized as an IEEE Milestone(3) for its outstanding contribution to the world.
To help commemorate that the company invented the QR Code nearly 30 years ago, DENSO recently launched a free online game – DENSO QR Code Maze – and created a new webpage on its North America website detailing the QR Code's history and the IEEE honor.
Guided by its Two Great Causes – Green and Peace of Mind – DENSO remains committed to developing innovative technologies that contribute to society and industry, making for a future that's green, safe and seamless for all.
*Please refer to the December 2, 2022, press release for award details.
www.denso.com/global/en/news/newsroom/2022/20221202-g01
(1) The Institute of Electrical and Electronics Engineers, Inc.
Headquartered in the United States, it is the world's largest engineering academy with more than 400,000 members in more than 160 countries.
(2) QR Code is registered trademarks of DENSO WAVE Incorporated.
(3) An IEEE Milestone commends a historic achievement which has greatly assisted the development of society and industry in electrical and electronic engineering.
2020/10/07 DENSO receives IEEE Milestone for QR Code
www.denso.com/global/en/news/newsroom/2020/201007-g01/
– 2023 IEEE Award Recipients
https://corporate-awards.ieee.org/recipients/current-recipients/#recognition-awards
– IEEE Corporate Innovation Award Recipients
https://www.ieee.org/content/dam/ieee-org/ieee/web/org/about/awards/recipients/corp-inn-rl.pdf
– Details of the QR Code
Video featuring the QR Code https://youtu.be/ieAYPNJq1bA
About the QR Code: QR Code.com https://www.qrcode.com/en/
QR Code development story https://www.denso-wave.com/en/technology/vol1.html
Website commemorating the 25th anniversary of the development of the QR Code (released in 2019)
www.denso-wave.com/qr2019/en/
Proposal for recognition of the QR Code as an IEEE Milestone
http://ieeemilestones.ethw.org/Milestone-Proposal:QR_Code
About DENSO CORPORATION
DENSO is a $47.9 billion global mobility supplier that develops advanced technology and components for nearly every vehicle make and model on the road today. With manufacturing at its core, DENSO invests in its around 200 facilities to produce electrification, powertrain, thermal, mobility electronics, advanced devices to create jobs that directly change how the world moves. The company's around 165,000 employees are paving the way to a mobility future that improves lives, eliminates traffic accidents, and preserves the environment. Globally headquartered in Kariya, Japan, DENSO spent around 9.0 percent of its global consolidated sales on research and development in the fiscal year ending March 31, 2023. For more information about global DENSO, visit www.denso.com/global.
Copyright 2023 JCN Newswire. All rights reserved. (via SEAPRWire)