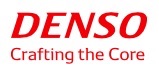 KARIYA, JAPAN, Apr 12, 2023 – (JCN Newswire via SEAPRWire.com) – DENSO, a leading mobility supplier, has launched a free, web browser-based game, "DENSO QR Code Maze," as part of its efforts to highlight that the company invented the QR code* in 1994.
The QR Code was developed as an easy-to-read code that can store a large amount of information. The innovative two-dimensional code can store about 200 times more information than barcodes and can be read at high speed. DENSO started to use the code mainly for inventory management at its manufacturing plants and later made the patent available free of charge, enabling it to spread globally. Now, the QR code is widely used in many daily life applications, including electronic tickets and cashless payments. In December 2022, DENSO was awarded the IEEE Corporate Innovation Award for helping the world benefit from QR codes' dynamic capabilities.
In the game, players race for the goal while supplying energy to a city as complex as a QR code. The player who best utilizes their energy and reaches the goal fastest wins. During gameplay, items along the track help boost players toward the finish and neon signs highlight other DENSO technologies and contributions to society.
Players can enjoy the game anywhere, anytime without downloading software or applications.
In Solo Mode, you can race players across the world, and in Friend Mode, you can play with an exclusive group of your friends or family members. This game is for people of all the generations.
*QR Code is registered trademarks of DENSO WAVE Incorporated.
You can enjoy "DENSO QR Code Maze" here: https://qrcodemaze.denso.com/en/
Copyright 2023 JCN Newswire. All rights reserved. (via SEAPRWire)