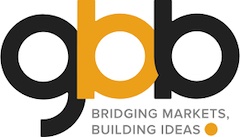 GBB proudly announces the success of the launch of Emerging Tech Summit – Saudi Arabia held on the 8th and 9th of November, 2023 at Voco Riyadh. The event, welcomed over 200, pre-qualified and by invitation only attendees bringing together decision makers, fostering a dynamic exchange of ideas and advancements in the information technology sector.
Key Highlights:
Dynamic Panel Discussions: The summit featured engaging panel discussions that brought into light time-tested ideas and beliefs and fostered new insightful knowledge.  The knowledge sharing sessions helped the attendees gain valuable perspectives on topics such as walking towards a sustainable future with new age imperatives in the industry ecosystem, making a destination for not only travel and business but also for living in this land of opportunities and tomorrow, in the wake of emerging technologies how can we create cyber safe spaces and last but not the least the need of handling legacy technology in the ever-growing tech market.
Face to Face Meetings: Face to face meetings played the role of the oxygen of the event, with the prequalified solution seekers and solution providers catering to the individual business needs, the meetings resulted into fruitful associations between the two.
Innovative Exhibitor Presentations: The stage came alive with innovative products and fresh perspectives during exhibitor presentations. Industry leaders showcased cutting-edge technologies and solutions that are set to shape the future.
Networking Sessions: Ample networking opportunities allowed participants to establish vital connections, leading to meaningful collaborations and partnerships within the industry.
Upcoming events: We look forward to the continued support in our next summits – 2nd Emerging Tech Summit – Saudi Arabia & UAE, May, Dubai and 3rd Emerging Tech Summit – Saudi Arabia, Nov, Riyadh.
Looking Ahead:
As GBB Venture celebrates the success of the Emerging Tech Summit – Saudi Arabia we eagerly anticipate future endeavors aimed at bringing new ideas to the markets. Stay tuned for updates on upcoming events that will continue to push the boundaries of innovation.
About GBB Venture:
Introducing GBB – a vision turned into a reality. Our mission is to revolutionize the world of business by connecting professionals, bridging gaps and building relationships. We are the global leaders in inter-business and inter-market solutions, empowering businesses to thrive and succeed in any market environment.
We believe in the power of face-to-face interactions, as they lead to meaningful, deal-driven conversations. That's why we take a personalized approach, curating our list of buyers and suppliers based on their preferences and objectives to ensure relevant meetings with specific market leaders.
Copyright 2023 ACN Newswire via SeaPRwire.com.