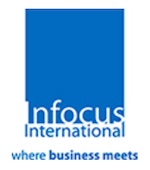 Singapore, Mar 2, 2023 – (ACN Newswire via SEAPRWire.com) – Infocus International Group has announced the new date for the best rated LNG Supply, Demand, Pricing & Trading online training and it will be commencing live on the 27th March 2023.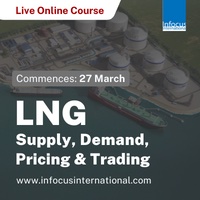 2022 is proving to be a year of change for the LNG business. LNG demand is growing as Covid restrictions are eased but reduced investment during the pandemic and delays in construction are slowing the addition of much needed new liquefaction capacity. The Ukraine crisis has added to the demand for LNG as Europe implements policies to reduce and eventually end the import of pipeline natural gas from Russia. Trading patterns are changing as sellers respond to the need for more LNG in Europe by diverting cargoes from other markets. Prices for spot LNG supply in Europe and Asia have risen to unprecedented levels, putting pressure on buyers in price sensitive markets and delaying the start of imports into new markets. Developers of new liquefaction capacity are responding to the increasing demand with Final Investment Decisions (FIDs) taken on 38 mtpa of capacity in 2021 and 13.33 mtpa in the first five months of 2022. Capacity under construction in June 2022 was 138 mtpa but more is needed if forecasts of LNG demand growth is to be met. Buyers who delayed decisions on signing new supply contracts because of demand uncertainty are returning to the market, which has put the developers of planned new projects, especially in the USA, in a position to commit to construction. As a result, more FIDs are expected to be taken by the end of 2023.
Energy transition has brought increased demands for the LNG business to reduce greenhouse gas emissions in all parts of the LNG chain from natural gas production through to the combustion of regasified LNG in downstream markets. It raises questions over LNG role in long-term energy supply. Will demand increase as natural gas replaces coal in power generation and is used as a back-up fuel for renewables or will natural gas be seen as a fossil fuel whose consumption has to be reduced if targets of net zero carbon emissions are to be met? How are producers, buyers and investors responding to the increased long-term uncertainty?
The online course will, over 6 sessions, provide an overview of the LNG business in 2023 with a commercial focus but technology and shipping will also be covered. It will consider the outlook for the business over the period to 2040 in terms of markets, sources of supply, pricing and trading and the response to energy transition. It is designed not only for newcomers to LNG but also those who want to refresh their knowledge or who have experience in one part of the business or one region and want to widen their knowledge.
"The trainer was very clear and the content was communicated very well with many examples and was really very topical. I learnt a lot during these sessions and will pass this on," said a past attendee from AQUALECTRA.
A past attendee from Petroleum Institute of Thailand also shared, "Thank you for the fruitful training course which I really appreciated. Everything was excellent. Training materials were well prepared and up to date."
Check out the LNG online course new agenda at www.infocusinternational.com/lng-online.
Course Sessions
1. LNG value chain in 2023
2. Safety, shipping and current status of the LNG business
3. LNG markets and terminals
4. LNG shipping and supply
5. Acquiring LNG supply and LNG pricing
6. LNG contracts and LNG spot and short-term trading
Benefits of Attending
– Understand LNG chain technologies, costs, economics and safety
– Appreciate how the LNG business is changing and the implications for those working in the business
– Gain insights into LNG pricing and how it is evolving
– Acquire in-depth knowledge of world LNG markets and supply sources
– Assess the increasing role of spot and short-term trading
Want to learn more?
Simply email esther@infocusevent.com or call +65 6325 0210 to obtain your FREE COPY of the event brochure. For more information, please visit www.infocusinternational.com/lng-online
About Infocus International Group
Infocus International is a global business intelligence provider of strategic information and professional services for diverse business communities. We recognise clients' needs and responds with innovative and result oriented programmes. All products are founded on high value content in diverse subject areas, and the highest level of quality is ensured through intensive and in-depth market research from local and international insights. For more information: www.infocusinternational.com
Copyright 2023 ACN Newswire. All rights reserved. (via SEAPRWire)